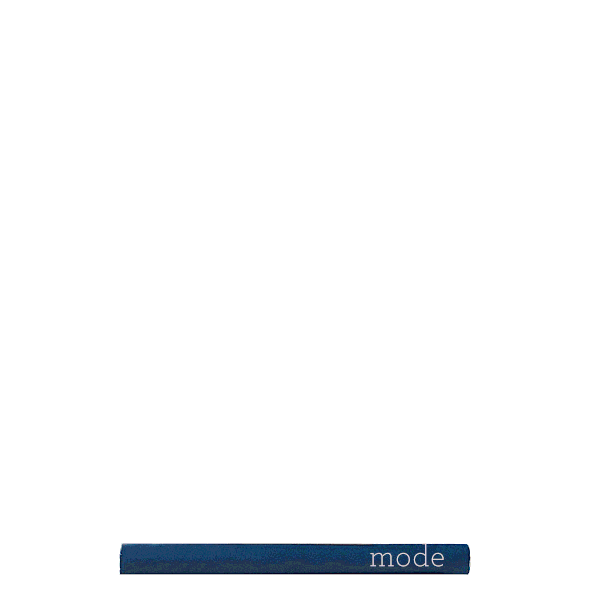 Our M.O* is

creative recruitment

by direct approach.
We help brands and organizations install their

vision

and their

voice

.
And recruit for them the

key

personalities, capable of seeing and saying their future.
*m-O constructs alchemies      
m-O is based in Paris.
Its
clients

and the

talents

it reaches are all around the world.

m-O is an agency specialized in creative management and talent recruitment for all companies with strong design content: fashion, luxury goods, retail, design, media, architecture, digital, entertainment and culture.

Its main asset: a logical and rigorous search method, that values and acknowledges intuition, sensitivity and a deep analysis of personalities. Time and paradox management are essential as well. We believe in things done well and at the right pace, and can quickly meet our clients' demands or advise them on a long-term basis.

To choose its clients, m-O focuses on their vision, their product quality, their brand content and the sharpness of their approach, rather than on their size.

To identify, approach and select candidates, m-O leans on its experience and its knowledge of strong creative added-value sectors, on its unlimited network and on great research skills.

We are committed to bringing oxygen to the organizations that give us their trust. Generosity and imagination are the corner stones of our Modus Operandi.
« m-O provides expert advisory services together with a dedicated long-term follow up, thus enabling a strong relationship based on trust and commitment. »

—Nicolas Santi-Weil, DG AMI PARIS
recently
In 2019, m-O contributed to the development of the vision and creative management of 40 organizations, two thirds of which are fashion brands, and had about seventy talents recruited.
Among these, 40% took on the role of General Manager/ Managing Director/ CEO/ International Commercial Director/ Business Unit Director or Digital Innovation/ Communications/ Digital Officer and 60% are in charge of products : Artistic Director, Design Director, Head Designer, Creative Director, Collection Director/ Manager/ Coordinator, Head of Studio and positions in merchandising, development, production, buying and style.
As of September 2018, a new practice has opened dedicated to all culture linked working positions. We have developed an offer for all types of organizations such as foundations, public or private institutions, galleries, concert venues, cultural companies and productions firms.
m-O's clients all feature strong creative content at the core of their business model. Most of our assignments are in fashion, but 30% of our business is done with production labels, the cultural industry, luxury in general, art, design, jewelry, horology, cosmetics and French Tech.
m-O's team recently led the following successful strategic recruitments:
• Managing Director for a fast growing brand based in London
• Creative Director for a French house specialised in timeless items
• Head of visual creative experience for an historic house of high jewelry
• Stage Designer for a production company
• Merchandising Director for a European luxury brand
• General Manager for a studio of creation
• Leather sourcing manager for a French house
• Digital Officer for a French gallery
• Managing Director for a business foundation
• Art Buyer for a French luxury house
• Director of Corporate Communication for a luxury communication agency
• Head of corporate sponsorship for a French cultural institution
• Women ready-to-wear designer for an International brand
• Senior leathergoods designer for an International luxury group
• Collection manager for an International group
• Pattern maker for a French house
• Print designer for a French house
• Knitwear designer for a European brand
• Second of atelier for a French historic house
• Head of style office for a French chain
• Senior Designer Outerwear for a brand in full renewal
• Artistic Director for a Parisian department store
• Marketing manager leathergoods for an institutional brand
• Product developer for a scottish factory
• Accessories collection director for a French fashion house
• Commercial Director for an expertise firm
• Collection Director of connected objects for a renowned house
• Director of development and method for a French jewelry and high jewelry house
• Architect for a design and architecture agency
• Image and communication Artistic Director for a French ready-to-wear brand
• Development Manager for a Parisian gallery
• Area Manager for a French designer
• Womenswear designer for a contemporary brand
• Perfume Product Manager for an International luxury group
• Director of Audiovisual Production in a luxury group
• Agent for a production agency
• Publisher for a French publishing house
« m-O has been a reliable partner since 2013, allowing us to integrate numerous great profiles and challenging our organization in an always positive way. »

—Mattias Magnusson , CEO, Acne Studios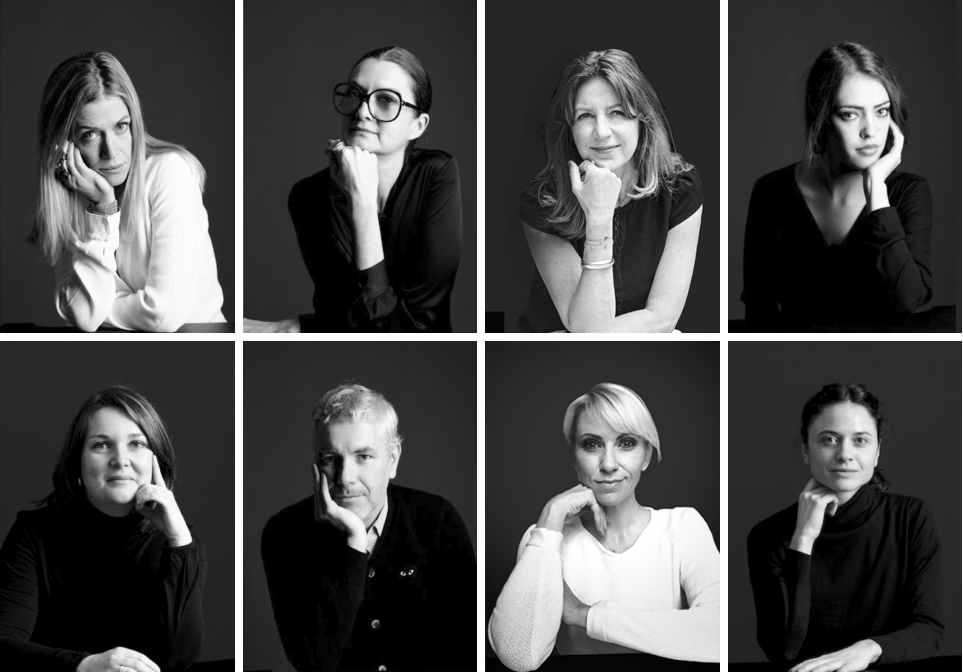 Left to right, top to bottom:
De gauche à droite,
de haut en bas :
Caroline Félix-Faure
Céline Toledano
Angélique Aubert
Elodie Le Rai
Perrine Jouas
Mathias Ohrel
Anna Strause
Elise Martin
bios m-O
Mathias Ohrel
1995. Knowing that every morning Kenzo Parfums' CEO would arrive an hour before everyone else and would be at the office to open the door, Mathias Ohrel got up early to get his first job in the luxury industry. The morning after this encounter, he became Product Manager, prior to heading the brand's small Marketing Team (product development and launches, events design and trade marketing, CRM and early internet strategy, even managing a client's portfolio). When the brand's creator Kenzo Takada left, Mathias Ohrel worked on the brand's strategy as a whole and created kOzen ([kaos]&[zen]), a new label and internet site renewing Kenzo's voice and image. kOzen served as an experimental trends laboratory while providing a powerful marketing tool, garnering numerous awards and blazing a new trail in luxury brand communication strategies.
After six years' worth of operational and strategic experience, Mathias became a journalist and editor (Les Inrockuptibles, Magazine, Jalouse, Mixt(e), Rezo, Elle, Radio Nova, L'Officiel, Beaux Arts Magazine, DS), and soon became specialized in writing profiles. Along with his editorial activities he started his own consultancy in strategy and communication (especially in e-business and web design) for Dior, Hermès, Puiforcat, Colette, the Cartier Foundation for Contemporary Art, Galeries Lafayette, Paris Première, Canal +, Le Public Système, and others. He worked on brand content and put together ad hoc creative teams to carry out the projects he thought up. Moreover he was the head editor for the special issues of Beaux Arts Magazine, la "Société de la Fashion" and "Vies modes d'emploi."
It was while preparing a profile for Beaux Arts Magazine in 2005, that Mathias met a headhunter specialized in the luxury industry. He persuaded him to join his company and helped him to discover his vocation: to be an alchemist who matched brands' content with the talent capable of projecting it into the future. For three years Mathias successfully worked developing the creative unit at Sterling, in charge of recruitment linked to product and brand content: design and style, creative direction, but also the general management, marketing, communication, merchandising, production, purchases and sales departments.
Persuaded that the methods and conditions at headhunting companies evolved too slowly in a world where talent became increasingly important for organizations, Mathias launched m-O in 2009. He is determined to give innovative advice to companies needing strong doses of creative added-value (fashion, luxury, design, architecture and media industries) and give them the breath of fresh air they need, utilizing his natural empathy and a capacity to simultaneously evaluate candidates and nurture brands' vision and organization.
In 2009, Mathias directed the Men Under Construction book, published by Editions du Regard jointly with Première Vision. He writes regularly for French media. For the last 20 years he has contributed regularly to Rencontres, published by Magazine. Mathias holds a Bba Essec, is a San Francisco State University graduate and earned an International Business degree from the Sorbonne University. He speaks French, English and Spanish.
Céline Toledano
Céline Toledano is an accomplished professional with a longstanding commitment to the fashion world.
Starting her career in 1984, she worked together with iconic Fashion Designer Karl Lagerfeld as his Collection Director for 6 years, and was instrumental in the outstanding development of his ready-to-wear collections. She then moved on to the luxury French brand Céline as Collection Director for ready-to-wear and accessories, where she was able to expand her range of skills to the creative management of accessories and leather goods. She eventually held similar positions at Nina Ricci, and more recently at Sonia Rykiel from 2003 to 2010.
In 2010, just prior to joining m-O, Céline collaborated with Stéphane Wargnier for the creation of the 4th year curriculum at Ecole de la Chambre syndicale de la Couture Parisienne, one of France's leading fashion design schools. She currently teaches at the Institut Français de la Mode, in parallel to her recruiting activities at m-O, thus leveraging natural synergies between her two occupations.
With a career spent collaborating with top fashion designers and their styling teams for the development of numerous ready-to-wear and accessories collections, Céline is perfectly versed in all aspects of the creation process and its management. Her expertise spans from a proven ability to identify the key elements essential to the establishment of a strong brand identity, to the intuition required to develop and launch successful products, and the overall direction of creative teams towards that goal. With first-hand experiences working closely with creative studios, workshops, product developers, production services, sales, retail, merchandising and communication teams, Céline fully understands the importance of harmonious collaborative processes between all actors of the creative chain.
Years spent building and running creative teams, now combined with her role educating young fashion talents, her disposition for knowledge transmission and excellence, and an in-depth knowledge of the fashion industry are all qualities and skills that allow Céline to be particularly efficient in the identification of creative talents on behalf of m-O's clients.
Céline is also a professional ballet dancer. She speaks French, English and Italian.
Angélique Aubert
At the end of the 90s and after a decade in the financial press, Angélique Aubert stepped into the adventurous world of start-ups by accompanying the first website dedicated to art, n@rt, then a pioneer in the field.
At the end of the Internet bubble – and still driven by her twofold passion for contemporary art and business – she discovered a very different world by joining to Société Générale, where she created and managed the department of artistic patronage and developed the bank's contemporary art collection for ten years. Placing art at the service of a brand, communicating, initiating and coalescing audiences around art to make it as accessible and culturally relevant as possible became Angélique's message.
In 2013, Laurent Dumas, art collector and founder of the real estate group Emerige, entrusted her with the task of setting up the department of artistic patronage of his Group, to accompany the collector's preexisting artistic engagements. Subsequently, Angélique also launched the Emerige Endowment Fund and created the Emerige Revelations Grant, a prize for young artists to provide them with a professional springboard. While managing the important contemporary art collection of Laurent Dumas, she also oversaw artistic commissions for the real estate programs of 1 immeuble/1 œuvre, under the aegis of the Ministry of Culture.
Encouraging meetings between companies, institutions, associations, and foundations – from the world of art and culture but equally from other sectors of the creative industries – while encouraging vocations, creating links and building bridges: this is Angélique's expertise.
In September 2018, she decided to apply her knowledge of these different worlds to more personal ends by joining m-O Conseil to develop projects under the broad umbrella of the cultural sector.
In addition, she continues to advise companies and collectors to assist them in their cultural project development. Passionate about art, but also music and especially jazz, her preferred escape is that of a concert.
Caroline Félix-Faure
Caroline Félix-Faure and Mathias were together in 6th grade at Paul Gauguin Middle School in Papeete, Tahiti. Let's say that she had not waited to graduate from business school to support and structure her friends' projects, a path she kept following for the past twenty years, advising a handful of French entrepreneurs.
Within various activities and sectors such as exporting baby eels to Asian markets, initiating a catering service dedicated to High Net Worth Individuals, organizing logistics and transport for the Davos conference, structuring a design house, raising capital to finance start-ups, growing an established Parisian restaurant group, managing a pharmaceutical product distribution company in Western Africa, launching movie production house or music label… Caroline has dedicated her organizational, management & strategic skills to both start-ups & more established companies to enable their growth.
She joined m-O in 2011 as General Manager, in charge of operations and development. She still advises some entrepreneurs who value her faithful, insightful and free, yet structured vision.
Acting as Walt Disney's Little Mermaid, she could have fallen for red carpets and flashes, but Caroline tries not to always be where she is expected, and then instead she decided to focus her attention on others, by developing and optimizing the qualities and skills of the organizations and people she advises. Keeping her eyes and mind open, yet valuing efficiency, Caroline empowers m-O consultants to focus on the core of their mission: constructing alchemies.
She graduated from HEC (MBA – French #1 business school), from Paris Dauphine University (International Economy MSc) as well as from UCSD (San Diego, California, USA). She speaks French and English.
« Mathias is a very sharp person. He often impressed me by his capability of synthesizing a situation, a series of events, or a trend. His sense of humour adds to his wit and makes it a real pleasure to collaborate with him. »

—Alex Czetwertynski, Freelancer, Self-employed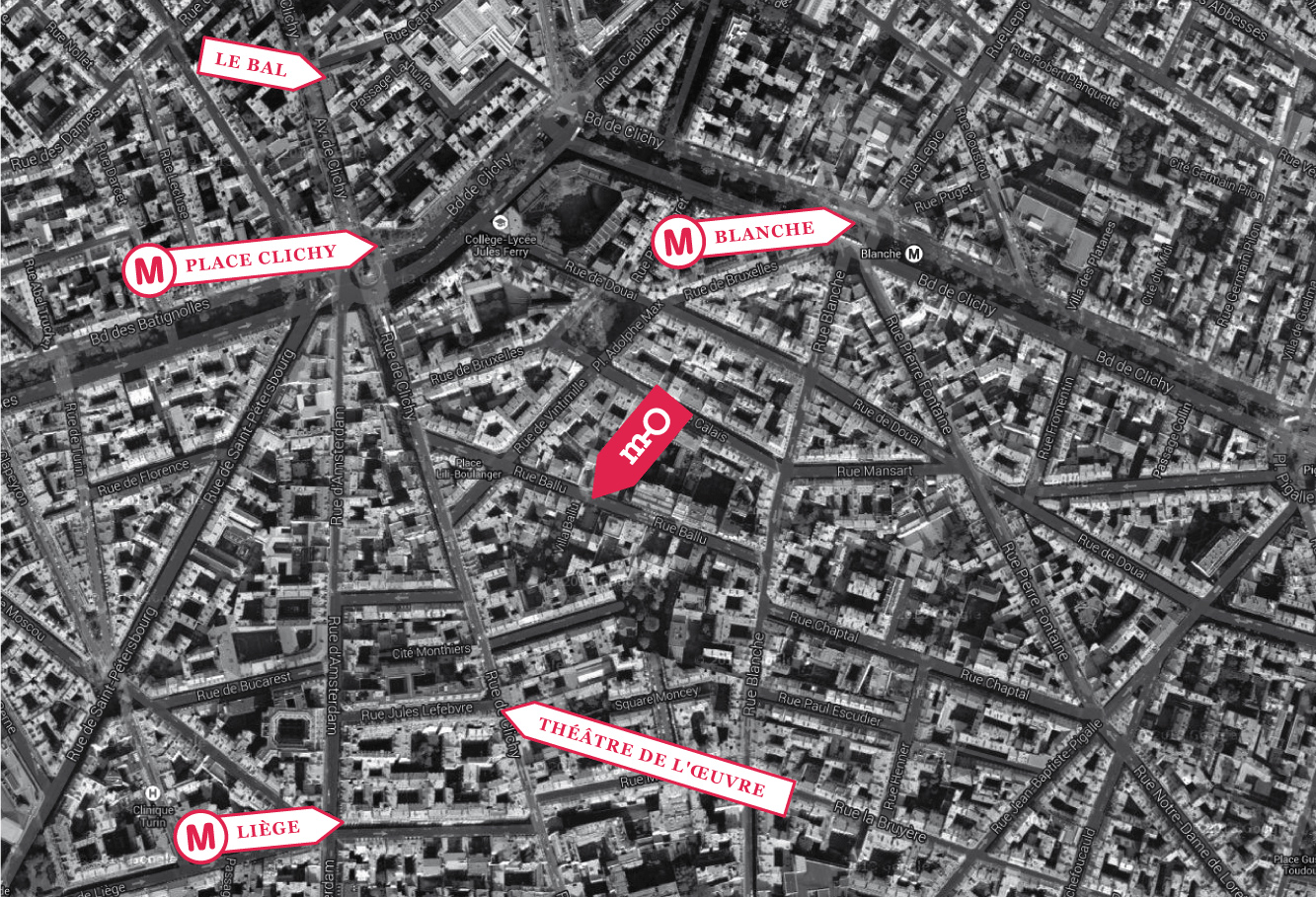 If you are a person with disabilities or reduced mobility, please let us know so that we can organize a meeting in a proper place.
m-O conseil
is a member of the Association
A Compétence Egale
and signed the charte de la diversité.